Free shipping from Ohio.
Learning at home should seamlessly blend form and function, beauty and practicality. Our handmade wooden place value board is designed to help children understand numerals, quantities, and learn their ones, tens, hundreds, and thousands!
Inspired by Montessori-style natural materials and hands-on learning concepts, this sturdy engraved board allows children to practice creating numbers themselves all the way through the thousands. Place value names are engraved at the bottom in a large, modern, easy-to-read font.
Our board measures 12" wide by 4" tall and 0.625" thick, and makes for a lovely learning tool in the school room. Durable materials mean that, unlike paper, this mathematics board will last through many years of home education.
Each item is lovingly designed and crafted by hand in our Ohio studio from locally sourced wood. Sealed with food-grade mineral oil and safe for babies and children to enjoy. Our line of modern learning resources are a lovely addition to a nursery, playroom, or homeschool environment and are sure to be treasured for years to come.

Please note that each place value board is unique and made-to-order; wood tone and grain will vary from piece to piece.
* Wooden numerals pictured in some of the images are not included but can be purchased separately here!

Made in-house

American Made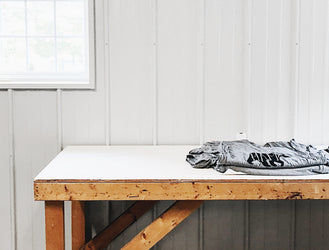 How It's Made
From start to finish we keep our design and production in-house, ensuring the highest level of detail and care for each and every order.
Shop now