Free shipping from Ohio.
This minimalist and quirky design is a fun visual for what we consider "The Idealist" - you know, the one who strives for the gluten-free, dairy-free, free-range, fair-trade, organic life... good luck, we commend you! Featuring original black and white calligraphy and hand-lettering, this fun typography piece makes an awesome kitchen accent, desktop decor, bar piece, or gift for a loved one.
Measures 11x17 inches.
Frame not included.
The Finer Details

• Printed on heavyweight matte paper with archival inks

• Shipped unframed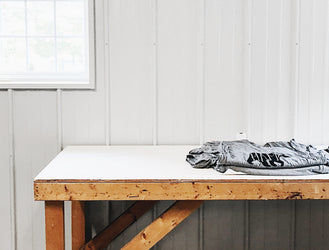 How It's Made
From start to finish we keep our design and production in-house, ensuring the highest level of detail and care for each and every order.
Shop now