Free shipping from Ohio.
"Without music, life would be a mistake."
Nietzsche wasn't exaggerating when he credited music with being such a vital element of the human experience. Music resonates in our souls, transcends reality, and sets the soundtrack to our lives. Celebrate music's role in your own life with this rustic and distressed typographic print, featured in bold vintage-inspired fonts and a crisp modern layout. Shown in rich black text and printed on luxe white card stock, this unique print is at once art, decor, and philosophy.
Please refer to the product chart below for more details.
The Finer Details

• Printed on heavyweight matte paper with archival inks

• Shipped unframed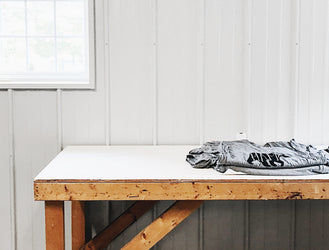 How It's Made
From start to finish we keep our design and production in-house, ensuring the highest level of detail and care for each and every order.
Shop now