Free shipping from Ohio.
"I Got It From My Mama"
You owe it all to her! This sweet sentiment, combined with modern typography & aesthetics, come together in an heirloom-style wooden card that is meant to be treasured, kept, and proudly displayed by the recipient.
Handcrafted of solid maple wood, our 7" x 5" wooden cards feature a crisp engraved design on the front, and your choice of a blank back or a custom engraved message in a modern sans serif font. Your words and sentiments can be preserved for years with our engraving services; this will be one card they'll keep forever!
Card alone measures 7" x 5" x 0.2" and the display stand measures 3.5" x 3.5" x 0.75". The stand is optional; but we recommend it for a fun and easy way to prop up the card as a work of art.
Carefully select from our available options whether you need a card alone with a blank back, an engraved back, and with or without the stand - and let us do the rest! You can leave your custom note for the back side in the note at checkout and we'll format accordingly.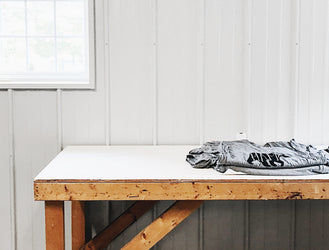 How It's Made
From start to finish we keep our design and production in-house, ensuring the highest level of detail and care for each and every order.
Shop now